ReportThe Russian-speaking city of Mykolaiv in southern Ukraine is a must-see for Russian troops en route to Odessa. Residents, who have repulsed dozens of offensives since the start of the war, express their anger at Vladimir Putin
Fourteen days after the start of the war, Mykolaiv is still blocking the Russian offensive on the road to Odessa. Leaning against the southern Bug River in southern Ukraine, this industrial city of half a million has repulsed dozens of attacks and suffered just as many bombings since February 24. On Wednesday morning, residents awoke to a relatively quiet second night as rumors of an imminent attack from the north, east and south were on everyone's lips.
Read also
War in Ukraine, live: EU extends sanctions against Moscow and Minsk, Russians and Ukrainians agree to create humanitarian corridors to evacuate civilians
"I'm tired of sleeping fully clothed! All night we wait for a Russian guest,' becomes angry with 58-year-old Tatiana Zakharova, referring to the projectiles fired from the Russian positions a few kilometers away. Modestly dressed, a plastic bag full of provisions in each hand, she exchanges with her neighbors at the foot of her building, 134 rue des Cosmonautes. Monday morning, a "Russian guest" has already appeared in the square formed by the buildings, with most of the windows broken, walls chipped and riddled with vehicles parked in the holed street. "It wasn't an explosion, but at least a dozen," says a neighbor. "It's a Smerch", Vadim believes, inspecting his damaged van: "A cluster bomb, which is why we heard a lot of explosions. Look at that hole in the ground [il fait environ un mètre de diamètre]† if it had been a grad [des roquettes tirées en salves, très utilisées par l'artillerie des deux côtés]† the hole would have been much bigger. †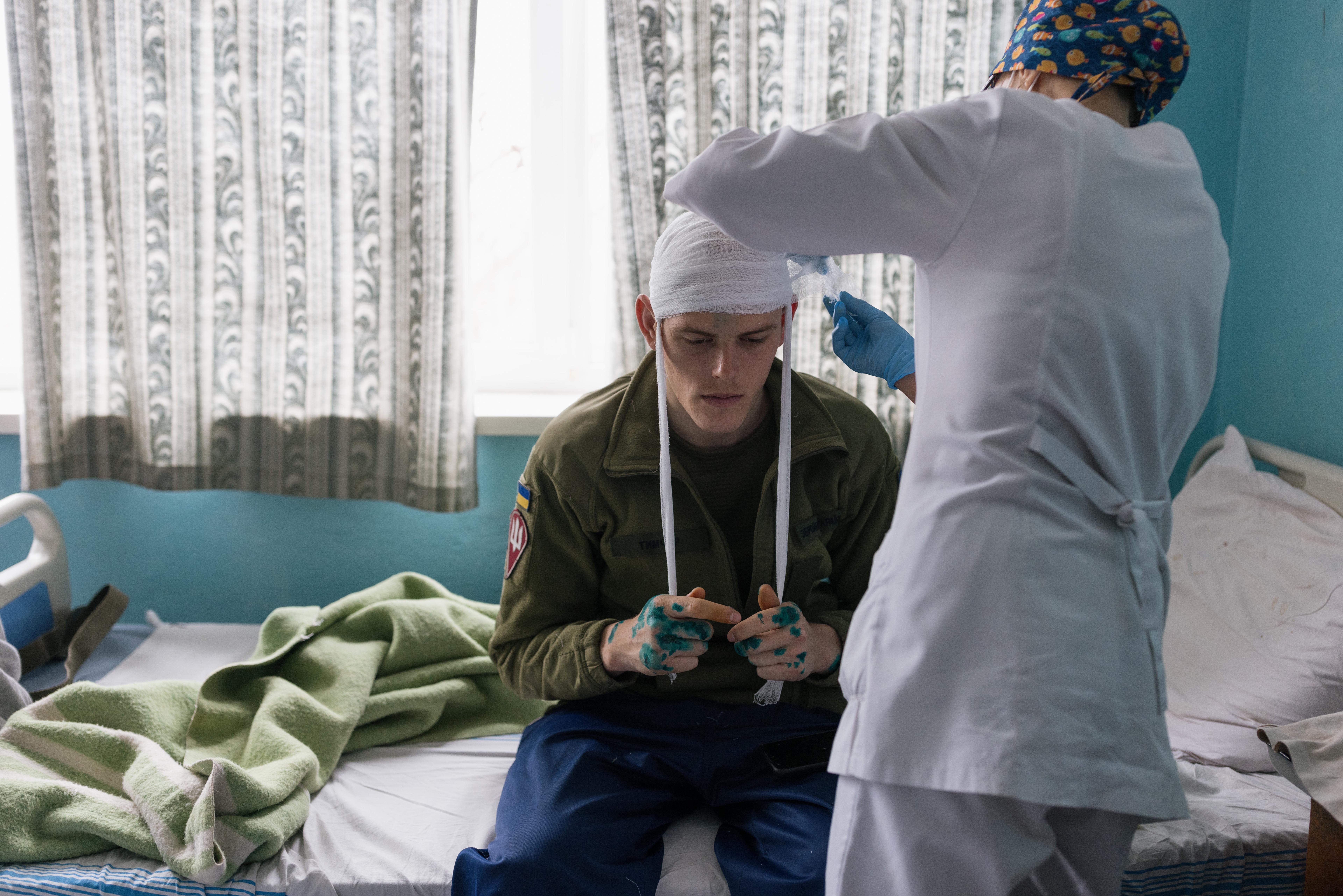 According to local residents, no one was killed in this bombing, which took place at 5 o'clock in the morning. But the incident traumatized Tatiana Zakharova and caused a verbal hemorrhage. "Why? But why shoot us? I don't understand. You know, I've always respected Vladimir Putin," she confides, a little away from her neighbors. "He founded his country and led it with a strong hand. I had a good opinion about him. I don't understand why Putin is sending his army here to slaughter us. Did I ask Putin for something, to come and save me? No. Did I ask him if I wanted to go to Russia? No. Do the Russian people want me to come to Russia? No. And nobody wants Russia to come here. It's our country, it's our choice, whether Putin likes it or not." she shouts, without breathing.
gaping hole
Tears well up in his eyes. "I have lived in Ukraine all my life, while speaking Russian I am Ukrainian myself, she continues† But I speak Russian, like most people here in Mykolaiv. Nobody beats us because we speak the Russian language. My husband is Russian, my father is Belarusian, so what? Why do the Russians want to destroy us? What did we deserve to live like rats? †
You still have 64.05% of this article to read. The following is for subscribers only.