ReportThe Ukrainian capital welcomes the survivors of Irpin, a suburban town, after days of bombing raids and the approach of Russian tanks.
That's not really how the old folks of Irpin were supposed to spend their final years. The promise had a name, "Comfort Life", that was that of the retirement home in this city on the outskirts of Kiev. They are eventually evacuated to the Ukrainian capital after days of bombing raids and as Russian tanks move into their city. On Tuesday, March 8, about fifty elderly people were transported to Kiev, thanks to the implementation, for the first time, of a Russian-Ukrainian agreement on "humanitarian corridors" allowing civilians to flee the battlefield.
Live from 9 March:
The latest information about the war in Ukraine
The agreement on the evacuation of populations at risk does not mean a real ceasefire. Artillery fire can still be heard regularly around Irpin. But instead of fleeing in panic and under fire, as in previous days, the departure of civilians this time is happening in a coordinated way. Vans and ambulances taking turns driving between the destroyed Irpin Bridge and Kiev's Svyatoshinski district are not targeted.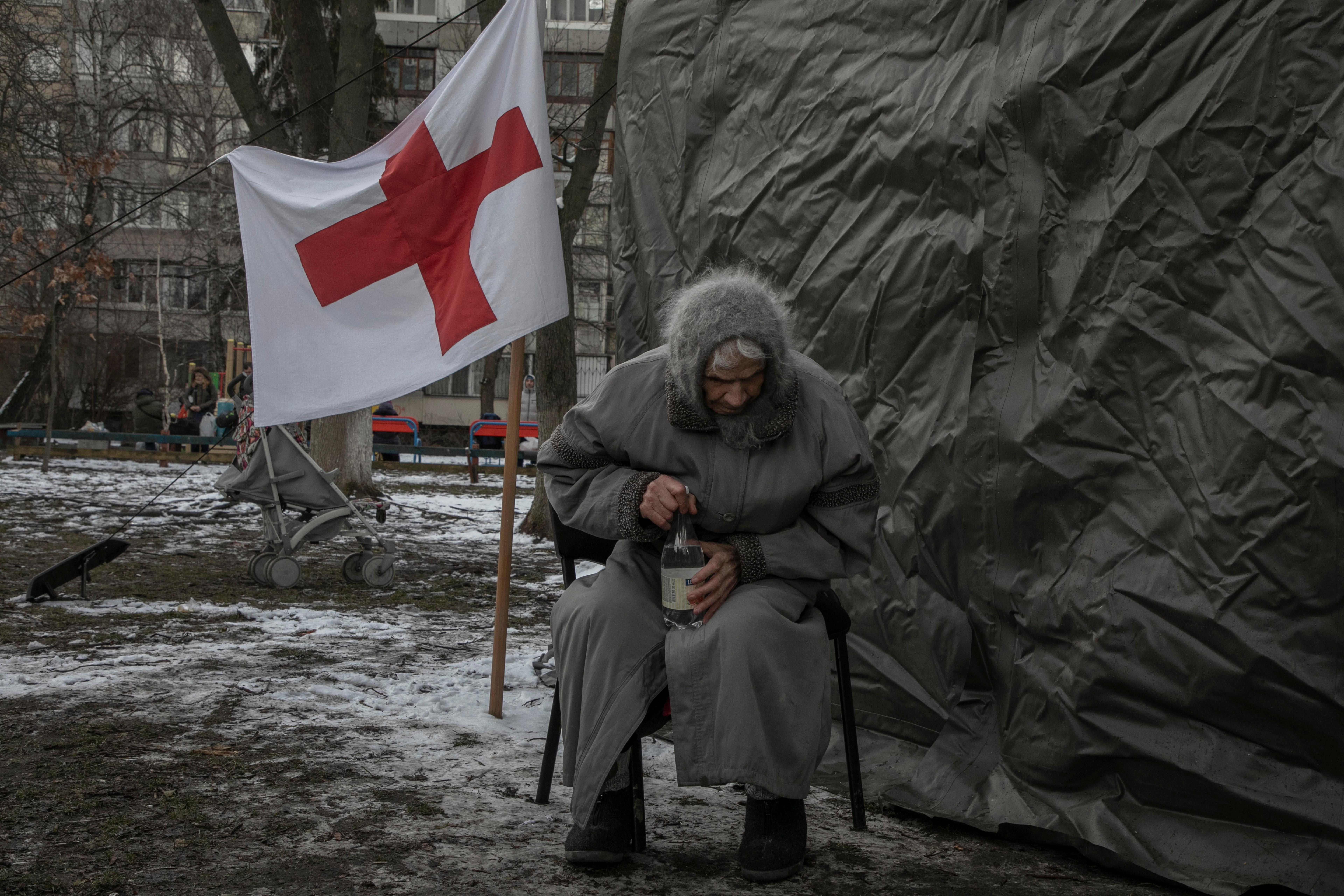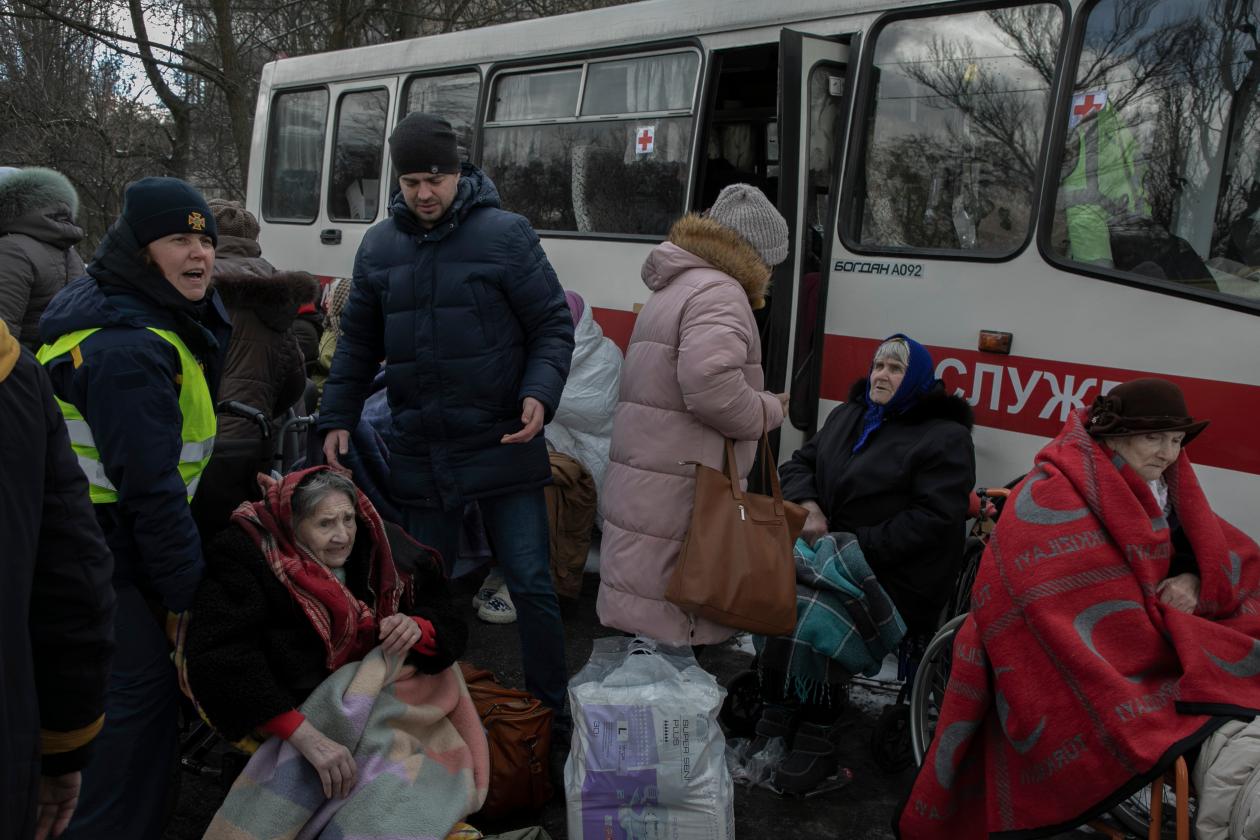 Once they arrived at General-Naumov Street, in Svyatoshinski, the evacuees were calmly received. All bear witness to the days of fear in the underground shelters, the fear of the bombings and the arrival of the Russians, the biting cold of this end of winter and, for some, the hunger that was beginning to dawn. Volunteers offer them hot tea and water. Paramedics transport the injured to hospitals. Buses take the others to shelters or, for some, to the main station, from which trains still depart for the west of the country and Poland.
misunderstanding of children
Families come from the center of Kiev to welcome grandparents, cousins, friends. They hug the children who survived Irpin. Children have in common, unlike adults, not to smile. While the parents are relieved that they are still alive, the kids don't seem to really understand what's going on, why tankers and gunners came to shoot them, or why they're leaving a house they may never see again. † Besides not smiling, Irpin's children have something in common: they have abandoned everything except their pets. Kittens and puppies, as well as a few caged birds, are also taking the road of the exodus.
In Svyatoshinski, the most successful stall is the tobacconist, which oddly enough is one of the best stocked in Kiev. Irpin evacuees wait patiently in line to buy their favorite cigarettes. A man, delighted to find Winchesters there and perhaps knowing that tobacco shortages are rife in the city center, asks for a plastic bag and buys the supply, about thirty packs.
You have 49.7% of this article left to read. The following is for subscribers only.